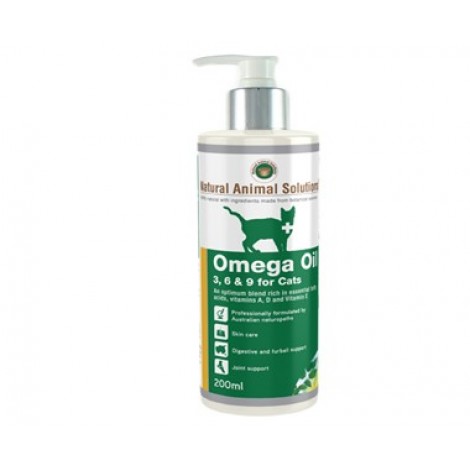 Ingredients: Flaxseed Oil, Cod Liver Oil, Sunflower Oil, Extra Virgin Olive and Natural Vitamin E.
Natural Animal Solutions® Omega 3, 6 & 9 Oils for cats.
The formulation has been rigorously studied to ensure that the correct ratio of Omega 6 to Omega 3 is provided for our pet's lifestyle, whilst incorporating the finest ingredients.
Includes a handy non drip pump so your Omega 3, 6 & 9 supplement can be added to food easily without mess.
Dosage: .101floz (3mls) per day.
Natural Animal Solutions Omega 3, 6, 9 Oil for Cats 6floz (200mls)