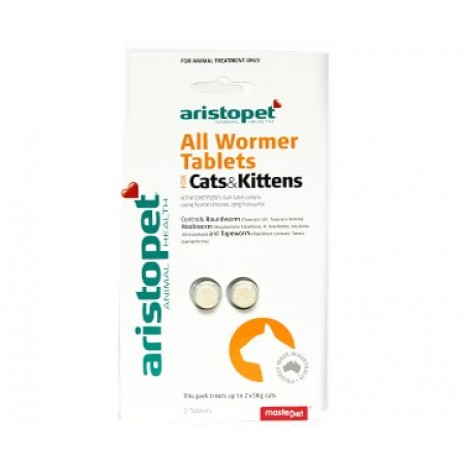 Active Constituents: Pyrantel Embonate 100mg, Praziquantel 25mg.
For cats and kittens up to 11lbs (5kgs).
Expiry: 4 and 12 Pack September 2024
For the treatment of all intestinal worms including:
Roundworm.
Hookworm.
Tapeworm.
Hydatid tapeworm.
To ensure effective worm control, treat all cats in the household at the same time.
DOES NOT CONTROL HEARTWORM
Dosage: one tablet per 11lbs (5kgs) of body weight, every three months.
Specifications
For
Cats
Active Constituents
Pyrantel embonate 100mg Praziquantel 25mg
Application
Oral
Aristopet Cat & Kitten 11lbs (5kgs)
Same ingredient as Drontal cat wormer