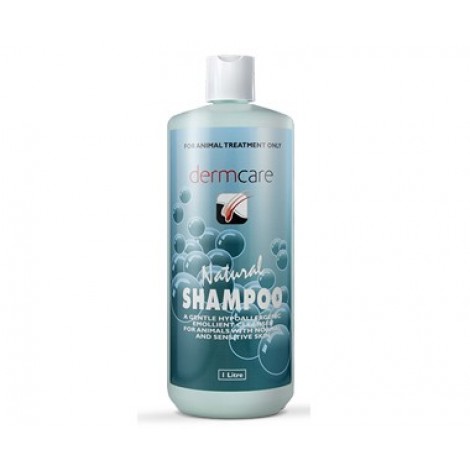 Dermcare Natural Shampoo contains a unique blend of natural ingredients which gently cleanses the coat of dirt, irritants and allergens.
With ingredients derived from coconut oil, oat proteins and oligosaccarides, it is ideal for use in any animal, particularly those with sensitive skin.
Actions:
Gently cleanses the skin without excessive removal of normal skin oils
Contains moisturising factors and emollients to prevent drying of skin and to restore coat shine
Specifically formulated for animal skin with the correct pH
Removes that 'doggie' smell and replaces it with a pleasant coconut fragrance
Directions for use:
Thoroughly wet the animal's coat then apply Natural Shampoo at several points and massage gently into the coat. Rinse throroughly and repeat for that extra coat shine.
Can be used safely in Dogs, Cats and Horses of any age
Dermcare Natural Shampoo 250mL (8.5 fl oz)