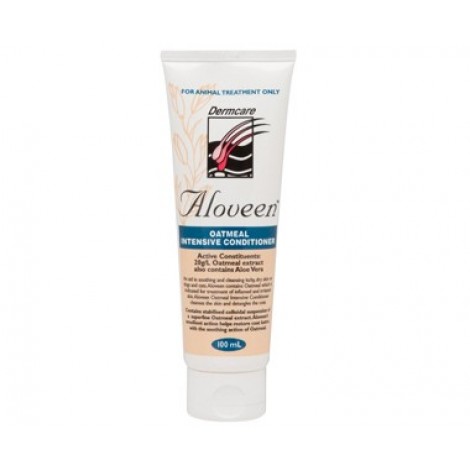 Active Constituents: 20g/L Oatmeal Extract, also contains Aloe Vera.
Aids in soothing and cleansing itchy dry skin on dogs and cats.
Gentle, hypoallergenic conditioner.
Perfect for animals with sensitive and normal skin.
For use on pets with atopic and contact dermatitis.
For owners who wish to use natural remeies.
Clean skins and detangles coat.
Can be used as a leave in conditioner.
Specifications
For
Dogs
Active Constituents
20g/L Oatmeal Extract, Aloe Vera
Application
Topical
Aloveen Oatmeal Conditioner