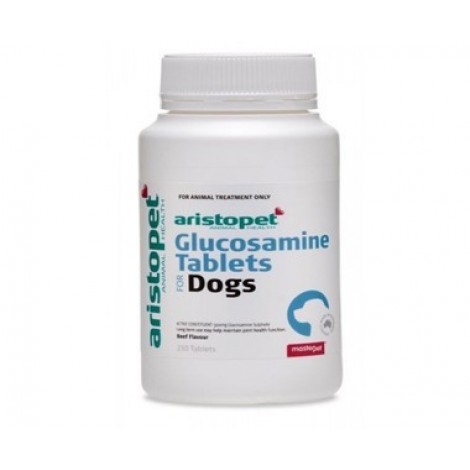 Active Constituents: Each tablet contains 500mg Glucosamine Sulphate.
Nutritional supplement to support cartilage metabolism.
Beef flavoured.
Tablets can be given whole or crushed and mixed with food.
Dosage: Initial dose rate is twice maintenance dose rate for 4-6 weeks to a maximum of 6 tablets daily.
Administer half dosage in morning and half dosage in evening.
Specifications
For
Dogs
Active Constituents
500mg Glucosamine Sulphate
Application
Oral