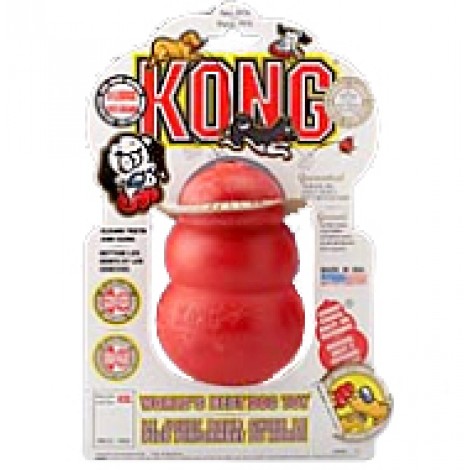 Your dog doesn't like to stay home alone?
Give them a stuffed Kong!
It's the perfect toy to leave with your dog as you head off to work.
Licking, chewing, throwing, and tossing become an art while your dog tries to get at the yummy treats stuffed inside.
Dishwasher safe.
Kongs make the perfect "retrieving game" toy.
Kong's totally unpredictable bouncy bounce is just too much fun!