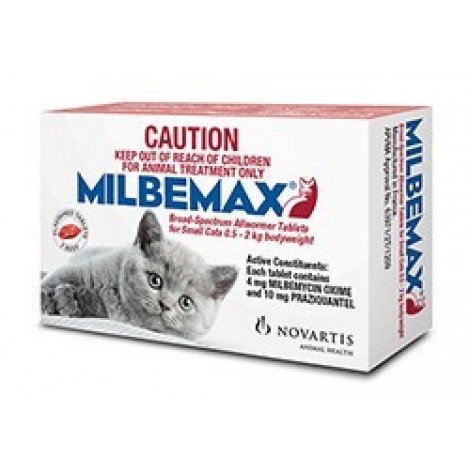 Active Constituents: 4mg Milbemycin Oxime, 10mg Praziquantel
Milbemax is a tablet for the prevention of heartworm, roundworm, hookworm and tapeworm in cats.
It is the smallest of all other brands of cat wormers on the market and treats all sizes of cats up to 17lbs (8kgs).
A coated tablet makes dosing easy.
Can be gien to cats over 4.4lbs (2kgs) and over 6 weeks of age.
Dosage:
Heartworm, dose once a month.
Intestinal worms, dose once every three months.
Specifications
Package Information
2 x Tablets
For
Cats over 0.5kg
Active Constituents
4mg milbemycin oxime, 10mg praziquantel
Application
Oral