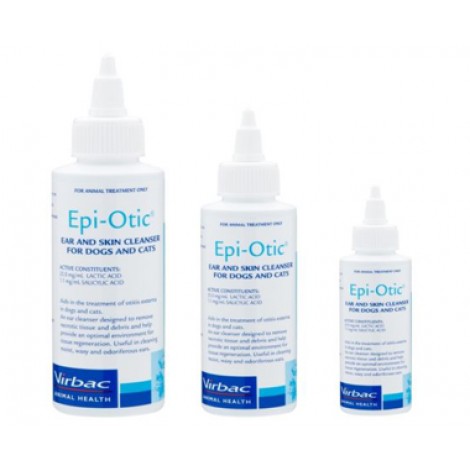 Active Constituents: Lactic Acid 25.0mg/ml, Salicylic Acid 1.1mg/ml.
Epi-Otic skin and ear cleaner is used for cleansing of necrotic tissue and debris from superficial skin lesions.
Useful for cleaning moist, waxy and smelly ear skin lesions.
Helps provide an optimal environment for tissue regeneration.
Aids in management and prevention of inflammation of the external ear.
Cleans without irritation and has a drying action within the ear canal.
Dosage: Aim tip of bottle into ear canal and squeeze to apply solution; gently massage the ear. Wipe afterwards with cotton wool.
Specifications
For
Dogs
Active Constituents
Lactic Acid 25.0mg/mL, Salicylic Acid 1.1mg/mL 120ml (4.08 floz)
Application
Wash
Epi-Otic Skin & Ear Cleaner