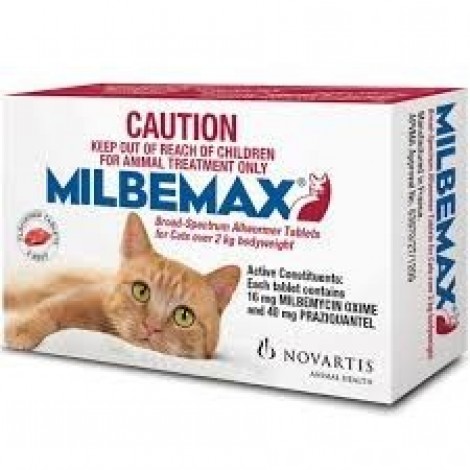 Active Constituents: 16mg Milbemycin Oxime 40mg Praziquantel
Milbemax is a tablet for prevention of heartworm, roundworm, hookworm & tapeworm in cats.
It is the smallest of all other brands of cat wormers on the market and treats all sizes of cats up to 17lbs (8kg).
A coated tablet makes dosing easy.
Can be given to cats over 4.4lbs (2kgs) and over 6 weeks of age.
Dosage:
Heartworm, dose once a month.
Intestinal worms, dose once every three months.
Specifications
For
Cats 2-8kg (2-17lbs)
Active Constituents
16mg milbemycin oxime 40mg praziquantel
Application
Oral