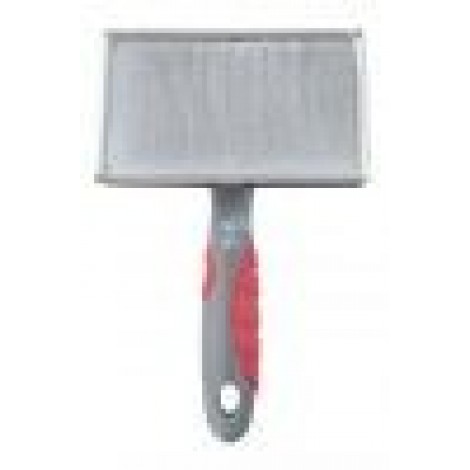 Shear Magic Dog Slicker Brush Large.
Deep cleans coat of loose or moulting hair. Stimulates skin and hair folicles. Less hair around your home and car.
All breeds, all coats.
Slicker brushes are a firm favourite with professional groomers all over the world. The stainles steel pins are the softest, most flexible ever. Effortlessly removing dead and loose hair. They fluff up and beautify the coat, removing tangles and stimulating hair folicles. Brushing promotes good blood circulation, hair health and regrowth.
Slicker Brush Large - Shear Magic