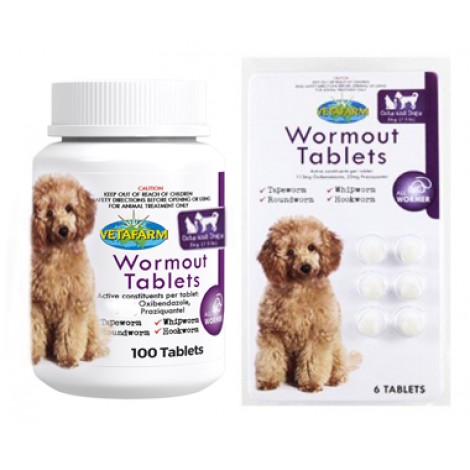 Active Constituents: Praziquantel 25mg, Oxibendazole 113mg.
Expiry: 20 Pack February 2024, 50 Pack February 2024, 100 Pack January 2025
For the treatment of all internal worms including-
Roundworm
Hookworm
Whipworm
Tapeworm and Hydatid tapeworm
A quick and safe treatment for all dogs.
Dosage: Give one tablet per 5Kg bodyweight orally or crushed in food.
Treat dogs every 3 months.
Bitches: Treat prior to mating, 10 days prior to and 4 weeks after whelping, then every 3 months.
Can be administered from 2 weeks of age.
Wormout for Cats & Small Dogs 5 Kg (11lbs)
Not available to Australian customers.