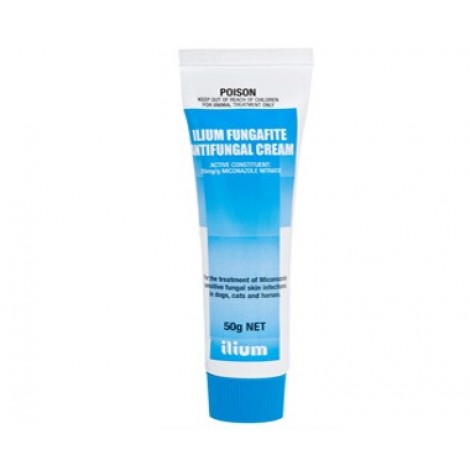 Active Constituents: Miconazole Nitrate 20mg/g
Antifungal cream for dogs, cats and horses.
For the treatment of Miconazole sensitive fungal skin infections in dogs, cats and horses.
Ringworm infection due to Microsporum and Trichophyton.
Greasy heel, dermatitis and saddle rash caused by fungi and sensitive bacteria in horses.
Continue to use for up to 1 to 2 weeks after symtoms disapear.
Severe cases may require treatment for up to 6 weeks.
Directions of use: Rubber gloves should be worm when applying cream.
Apply a thin layer sufficent to cover the infected site and small surrounding area of skin once daily for 2 to 4 weeks.
Specifications
For
Dogs/Cats/Horses
Active Constituents
Miconazole Nitrate 20mg/g
Fungafite Cream 50gms (1.75 oz)